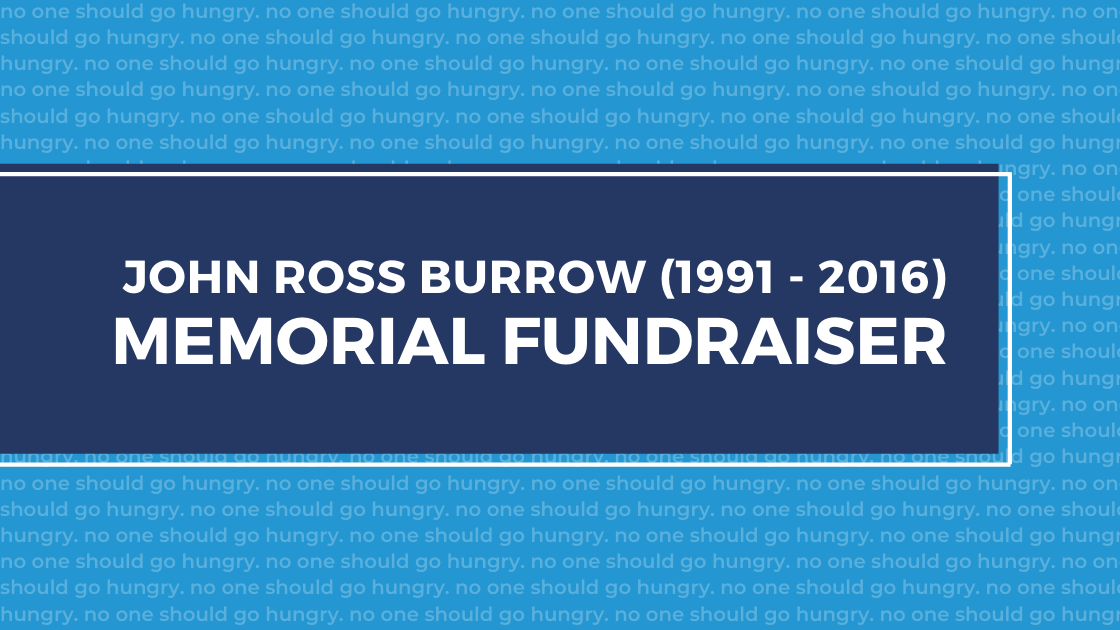 John Burrow (1991-2016) – Former Intern Believed "No One Should Go Hungry"

October 11, 2021
Today marks five years since the passing of a beloved former intern, John Ross Burrow. Five years since family and friends in Winchester, Virginia gathered to celebrate his life. At the young age of 25, John had already lived a life full of impact and helping others.
"John had a passion for helping … period," his mom says. "He will always be known for his sense of humor, smiles, hugs and ability to make everyone feel loved."
To honor his memory, his family started a personal fundraising page with U.S. Hunger to help Haiti. Together, his mother Teasha, father Jimmy and sister Madisen hoped to raise enough to provide 40,000 healthy meals for Haitians affected by Hurricane Matthew. They exceeded their goal and John's impact, touching thousands of more lives.
The dedication on the page reads: In loving memory of John Ross Burrow, a former Feeding Children Everywhere (Now U.S. Hunger) Intern that believed no one should go hungry.
Born in 1991 in Asheboro, North Carolina, John had applied for and dreamed of serving in the Peace Corps in Africa. He graduated from George Mason University in 2013, earning a bachelor's degree in fine arts. He was a graphic design artist for Patricia Hord Graphik Design in Alexandria, Virginia, where he started as a freelance designer in November 2015. Among John's many friends, his best friends were his sister, Madisen, and his cat, Rain. He enjoyed all kinds of music, loved cooking, hiking, riding his bike, and most of all helping others. John was a round-the-clock caregiver to his granddaddy, "O.C.", until his passing. Always willing to lend a helping hand and participated in our food packaging event with AARP in Washington, DC.
Thanks to hundreds of generous donors and volunteers, John's legacy has continued to live on over the years, providing more than 75,000 meals and counting. Additionally, his father, Jimmy Burrow, was inspired to continue his work with us at U.S. Hunger and joined our board of directors in 2019.
The family asked that contributions be made in John's honor and we ask now that you help honor his memory by continuing to help raise funds to provide meals for those who need it most.