Feed Forward Application
Donate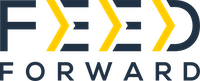 This application places you into a virtual queue and you will be notified by text and email once your package is on the way. Please note that you only need to apply once and we currently do not ship to Alaska, Hawaii, and Puerto Rico.

What's in the box? Check it out here. Please note, you may receive shelf-stable meals or fresh produce depending on availability.

Allergies? If you have any allergies, please view our sample menu here before applying.