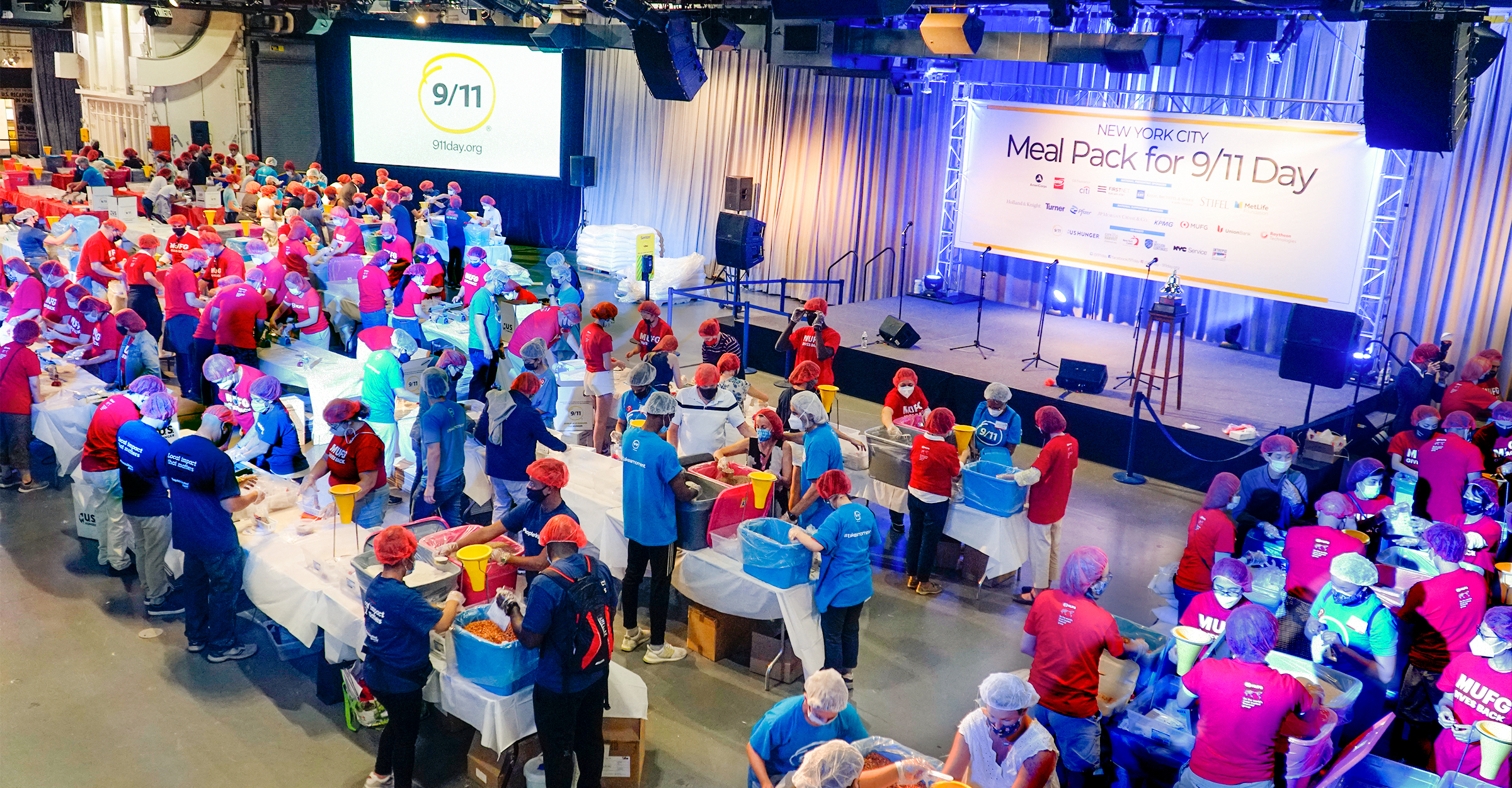 Turning a Day of Tragedy Into a Day of Hope

September 14, 2021
On September 11-12, 2021 we packed a total of 1 MILLION meals with the help of more than 3,000 volunteers in three different cities: New York City, Washington DC, and Boston. All of the meals will be distributed by local food banks to provide hope for hungry families in local communities.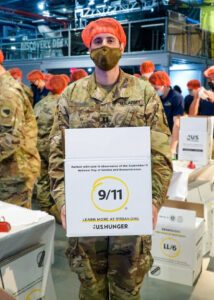 9/11 Day Background
The anniversary of 9/11 has become a notable national day of service and remembrance in the U.S., known as "9/11 Day." This year was especially important, marking the 20th anniversary of the 9/11 attacks.
9/11 Day is a time when Americans are asked to join together in unity, remember those lost, and provide hope by performing acts of service, charity, and kindness as a positive tribute to the 9/11 victims, as well as first responders and military personnel who served in response to the attacks.
Service, Remembrance, and Hope
This weekend, we joined forces with 9/11 Day of Service and Remembrance to honor the 20-year remembrance of 9/11 and those who lost their lives by packing meals for families struggling with hunger in the U.S.
Leaders and community members from all backgrounds attended this event to unite for good and volunteer together. There was even a moment of silence held during each shift as a reminder to never forget. After multiple shifts of volunteers packing meals in three different cities, we hit our goal of 1,000,000 meals to be distributed by City Harvest, Capital Area Food Bank, and The Greater Boston Food Bank.
We are grateful to our partners and the thousands of Hunger Heroes for making this meal packing event possible. Together, we can continue to turn this day of tragedy into a day of hope for those in need.