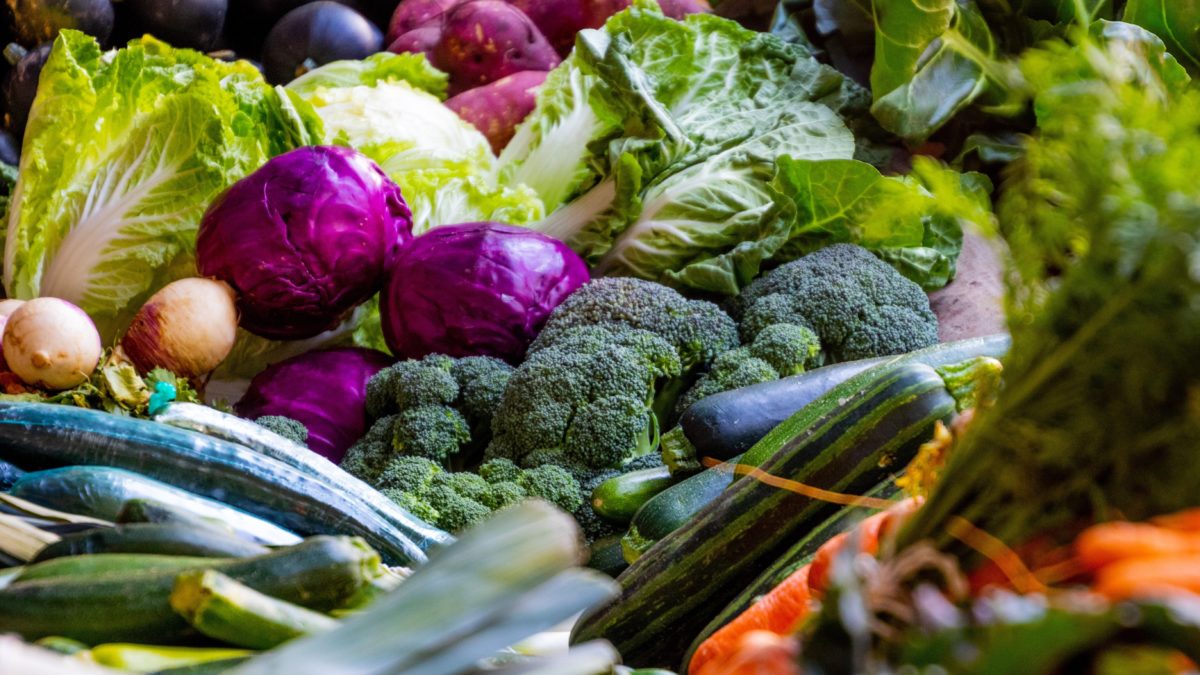 The Road to Healthy Eating

October 28, 2020
Maintaining a balanced diet is incredibly important to one's health. Nutritious, healthy, and colorful plates of food filled with delicious fruits and veggies are just one part of what a balanced diet looks like. We all know the saying, "an apple a day keeps the doctor away," and that reigns true—healthy eating leads to a healthy lifestyle. Healthy eating for all ages is possible, but it is not as easy as it may seem for everyone. Those with limited food resources that live within priority populations often have a difficult time with healthy eating due to many factors, such as one's distance to a grocery store or socioeconomic status. Our Full Cart Virtual Food Bank helps pave the road to healthy eating by delivering nutritious foods right to the doorstep of families across the nation.
Nutritious Food Access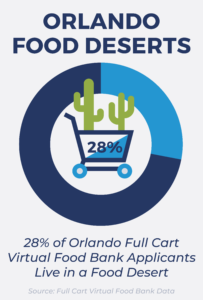 According to The Food Trust, "Living closer to healthy food retail is among the factors associated with better eating habits and decreased risk for obesity and diet-related diseases." This means that those affected by different socioeconomic factors, living farther away from grocery stores that provide healthy and nutritious food, have a more difficult time maintaining healthy eating habits. While many people may think this only applies to those living in rural areas, this accessibility issue can happen in metropolitan cities as well. Even in the city of Orlando, Florida there are people who struggle to get healthy food due to where they live. Food deserts in cities are more common than one might think, and if a family cannot access healthy food, then maintaining a balanced diet becomes increasingly more difficult.
Oftentimes, those with limited food resources, especially in lower-income neighborhoods, have poor food environments—where an abundance of unhealthy fast-food options are more readily available. The National Center for Biotechnology Information states that, "Many stores in lower-income neighborhoods are smaller with a limited number of products and fewer healthy items such as fruits and vegetables, low-fat or non-fat dairy products, and whole grains." Reasons such as these are why it can be so difficult for those who experience limited food resources, among other factors, to maintain a balanced diet.
Health At Home
Through Full Cart, families are able to receive a sponsored package of food at no cost to them. We are addressing the need for nutritious options within vulnerable priority populations by delivering a package of food directly to their front door, thanks to the help of generous donors. This allows for families who have limited access to healthy and nutritious foods — whether that be due to living in a food desert or any number of other socioeconomic factors — the opportunity to begin healthy eating habits. Good health starts at home, and Full Cart acts as the catalyst for families to begin their journey in healthy eating. Through this program and with the help of generous donors like you, we can help jump start a family's path to good health.