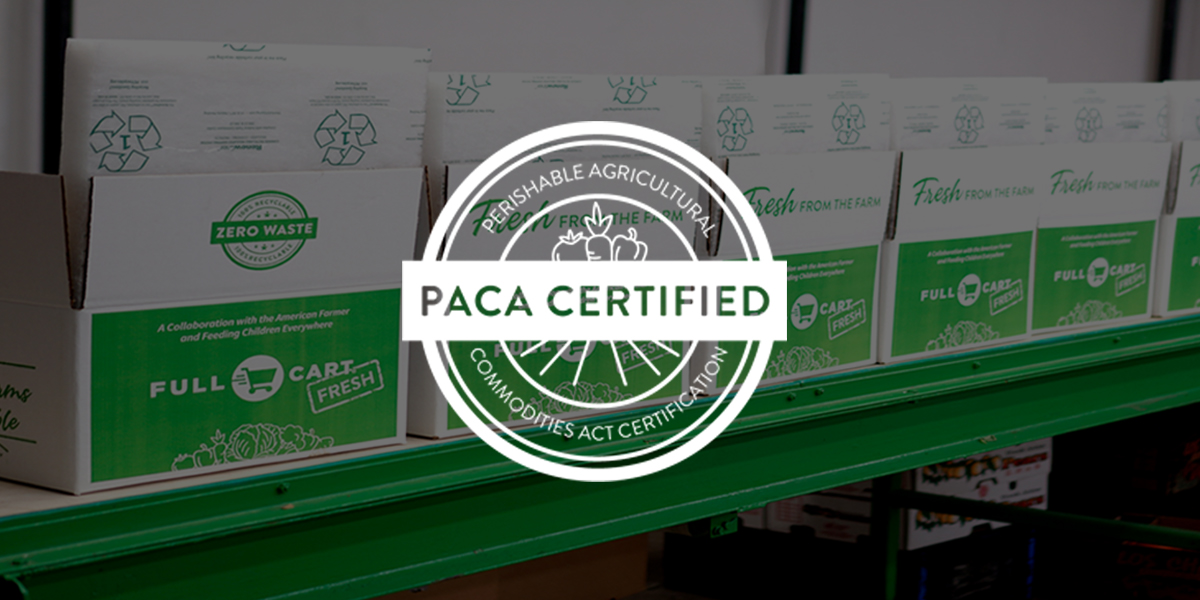 Feeding Children Everywhere Announces PACA Certification

November 13, 2020
Longwood, FL. — Feeding Children Everywhere (FCE) announces that it has received the Perishable Agricultural Commodities Act Certification (PACA).
FCE recently launched its Full Cart Fresh program, which delivers fresh fruits and vegetables directly to the front door of peoples' homes. Full Cart Fresh is part of an ongoing initiative at FCE to improve access to healthy and nutritious food in a safe way. With the new PACA designation, the nonprofit will ensure that they deliver fresh produce according to the official business practices recognized by the U.S. Department of Agriculture.
"Receiving this PACA certification from the USDA affirms our commitment to serving clients with dignity and discretion. Pursuing this license further demonstrates our commitment to our partners that we will deliver high-quality produce to the homes of families in need," says Feeding Children Everywhere CEO, Rick Whitted.
The PACA certified Full Cart Fresh program is currently available in select eastern markets, offering guaranteed fresh two-day delivery, with plans for expansion over the next 12 months.
_______________________________________________________________________________________________________
ABOUT FEEDING CHILDREN EVERYWHERE DBA U.S. HUNGER
Feeding Children Everywhere DBA U.S. Hunger is a 501(c)(3) non-profit organization dedicated to the vision of a hunger-free world in our lifetime. Since 2010, FCE has activated more than 800,000 volunteers to package and distribute over 150 million meals to children and families in need. Learn more at https://www.ushunger.org.
MEDIA CONTACT
Sarah Aranguibel-Davila
Sarah@ushunger.org
407-794-9326