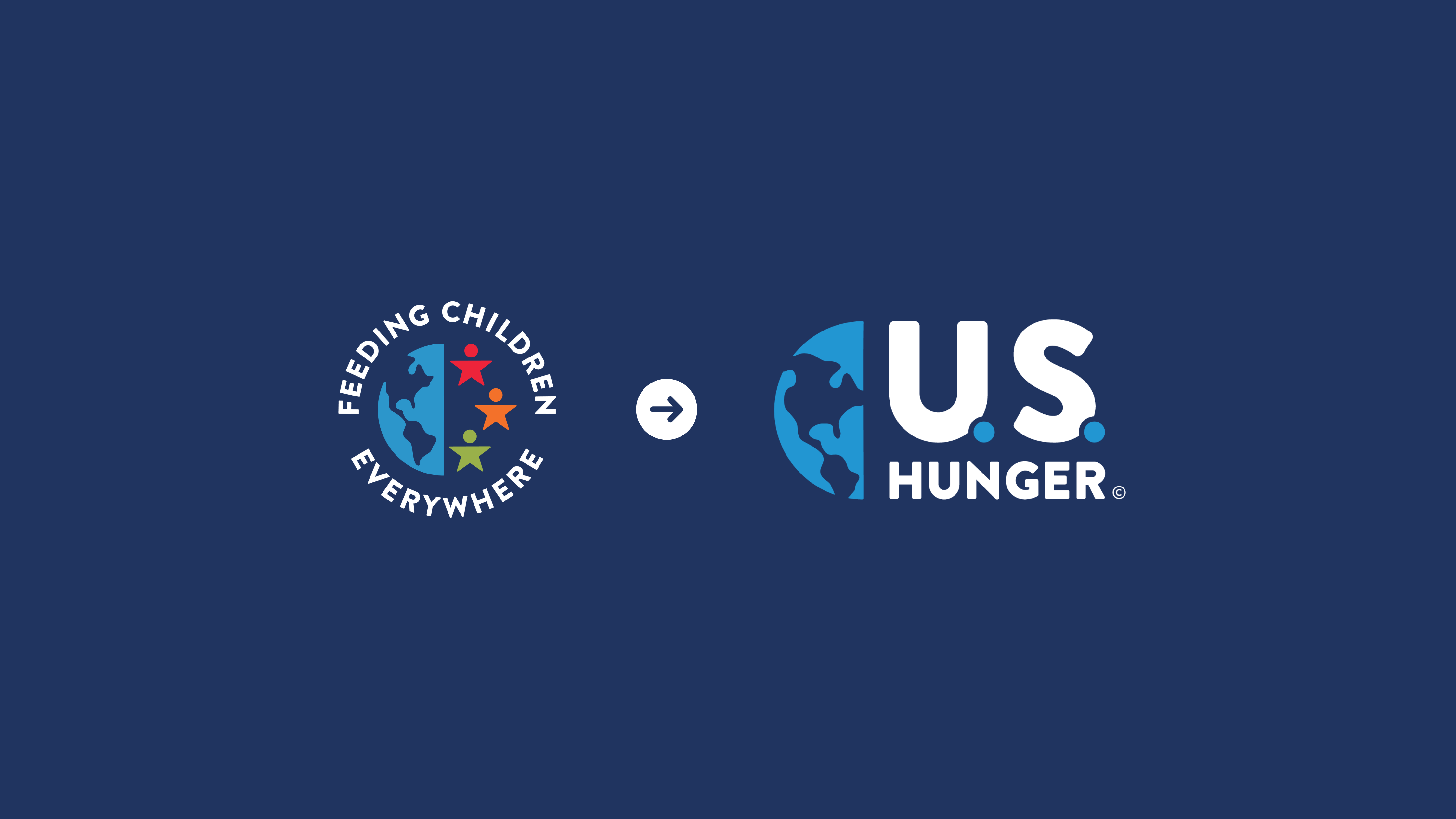 FCE Announces Rebrand to U.S. Hunger

January 22, 2021
What started around a dining room table 10 years ago has now turned into a global movement! Throughout this last year, we have increased partnerships with local, state, and national organizations and agencies. During this time, we also created new programs to weave an impactful patchwork of partnerships to help feed our neighbors across the country. With the start of this new year, we are excited to announce that Feeding Children Everywhere is now U.S. Hunger! 
The rebrand is part of an ongoing effort to better understand the overall health of the families we serve. In collaboration with community-based partners, we have gained valuable insight to determine new ways to fight food insecurity. With this focus on data-driven solutions, we are developing programs that combat economic instability and food insecurity, while improving social and physical environments that promote good health. While we spent last year gaining a better understanding of HOW we could make the greatest impact—our WHY remains unchanged.
"We will stay true to our roots and continue serving families abroad; the Feeding Children Everywhere legacy will live on as the official name of our international program. But with growth, comes new challenges, and we are dedicated to using our data-driven solutions to better understand why families are hungry, and connecting them to the resources they need." says U.S. Hunger CEO, Rick Whitted.
Feeding Children Everywhere is not going anywhere. The legacy and mission continue to live on in our partnerships, programs, and everything we do. We are excited for this new transition to advocate our overall mission: Feeding families today and uniting them for a healthier tomorrow.